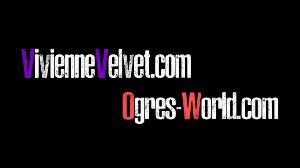 17:39 video
I'd like everyone to welcome Mia Amor to Ogre's World. She is a very new model and this was her first shoot as a professional fetish model. She's a lifestyler who definitely enjoys difficult scenarios so I decided to not go easy on her right out of the gate. She is wearing a frilly, black lace teddy, white thong, white knee highs and black high heels with an ankle strap. I start by tying her arms together behind her back and then crank her elbows together. She starts to complain when I put the crotch rope on her in preparation for what comes next.
I borrowed a spreader bar from Brenda over at BrendasBound.com and tied that to her ankles and then gauged her heigh and such. A huge red ballgag gets strapped into her mouth, complete with chin strap, and soon she is about ready. She gets a neck rope next, bound to the ceiling. It keeps her standing up to keep the tension loose on it. Nipple clamps are added to make this particularly unpleasant if she wiggles at all.
That's when I pull the crotch rope down far enough that it really hurts and she is XXXX to squat, to keep the pressure off of her pussy. But then the neck rope gets tight, keeping her from going too far down. She proceeds to stand up, whine about the crotch rope, and then squat down making her thighs burn, for a good long while. I decide to be a jerk and hang an extra ballgag from the nipple clamps and continue to let her wallow in her misery.