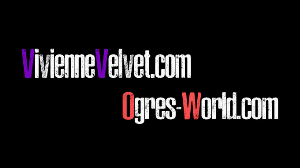 10:30 video
A girl is tied by Mr. Ogre in some manner. She is then given eight minutes to completely untie herself. During her attempt to escape, she is not allowed to damage herself in any way. If the girl is successful in her task to extricate herself from the bondage, she gets a prize and YOU get special bonus footage of another tie at the end of the clip. If she is unsuccessful, well...that is between her and Mr. Ogre...

Monica Jade comes by for the crazy 8 Minute Escape. She looks super sexy in her pink lacy top and black skirt. She is giggly and happy to be in rope, bouncing enough that she shakes the camera a couple of times with her excitement. Her elbows are welded together behind her and she is absolutely helpless at first. Ogre threatens to eat all the candy in the house if she doesn't get out and this makes her stomp her feet and get even more energetic.

Monica definitely has a good time, laughing and kicking her legs and jumping up and down to try and get out. She kicks her shoes off in the first few seconds of the video so you can see her naked feet as she struggles. But in the end, there is only one thing that matters: does she escape? Watch and find out!