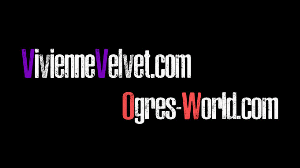 10:08 video
Straight from SandraSilvers.com (and you should definitely check her out if you haven't already). Sandra and Vivienne end up... Well, let's just hear it from Sandra today.
Topless Girlfriends in vintage shapewear, stretched out for Bondage Orgasms!
OK, so this was an impromptu video. Ruth, Vivienne and I were planning on spending the morning at the beach, but rain ruined those plans. So there we were at the clubhouse at Silverdale, with a free morning and no backup plan. But then Ruth had a great idea. She wanted to practice her ropework and as a reward for being patient guinea pigs, Vivienne and I would be rewarded with bondage orgasms. It took us a microsecond to debate it :-)
Soon Viv and I were wearing nothing but bottom girdles, pantyhose , garters & stockings, and rope to match our outfits. We were topless and stretched out side-by-side on the hide-a-bed…vibrators buzzing away as we eagerly enjoyed our voluntary captivity!
Definitely see more of Sandra and her lovely friends at SandraSilvers.com!