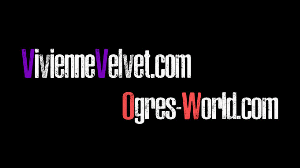 8:45 video
This is a continuation of the scene from October 19th, 2016.
Vivienne can be a pretty stubborn girl and so I do my best to make sure to keep a heavy hand and not to fall for her tricks. She will whine, complain, moan, bitch, argue and kick up a nasty fuss anytime I suggest something she doesn't want to do, but I know what's actually going on in her head. She made the mistake, early on when we negotiated our relationship, to confess to me that she loves it when I make her do something she doesn't want to do. That the helplessness and the inevitability of the situation turns her on beyond belief.
Well, I already had her bound and struggling to maintain control of her own body and at this point I decided to change her position as well as to kick it up a little bit while doing so. The position she was in was good, don't get me wrong, but at the same time she could use a little different stress. I try not to keep her too long in one position because that can get both tiresome as well as wear her out faster. And the goal is to keep her going as long as possible, right? Well, yeah, it is.
I pull her backwards and let her sit on her heels, knees bent. The ropes are repositioned to hold her in this place, ankles crossed behind her and the vibrator attacking her sensitive clit. She squirms so nicely like this, trying to find just the right spot of comfort, discomfort and vibration. It doesn't seem likely that she's going to find that place, leaning backwards and held there with her neck pulled back, her chest pulled forward, and everything else locked in place. I can't help but chuckle at the poor girl's "distress" (yeah, who am I kidding here) and tell her quietly that she's stuck like this until she orgasms. And Vivienne is so bad at faking them with me, she knows there's no getting out of this easily.