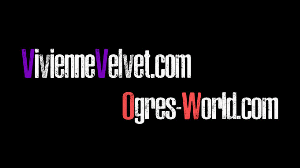 8:09 video
Vivienne and I have been playing with our new anchor point frame and have been doing some strenuous stuff. You know, for science. She's a lovely subject and absolutely adores complaining about predicament bondage. Though I suppose in this case I wouldn't call it a predicament because she doesn't really have much of a choice aside from hang there and suffer. Oh well, the poor girl's loss is our gain as they say. She is dressed up in all white and then tied in a ladder tie down much of her sexually arousing body.
I have to make the situation more strenuous for the girl, so I tie her ankles up and back slightly, keeping her pulled taut but not in a straight line anymore. Then her wrists are pulled up and back over her head, causing her to have to arch her back. And just to make it that much more awful for the poor thing, I put a crotch rope on her, yanking her ass up in the air. So all in all she is in a pretty uncomfortable situation. She does what she can to ease the misery but there really isn't much she can do to compensate.
I did leave her in a position allowing for a bit of movement but there isn't enough to keep the pressure off. It's easy to bruise the genital area and so any real pressure there can cause a pretty unpleasant sensation. Then of course there is the added discomfort of being violated. All in all, Vivienne has a pretty tough time in this video.